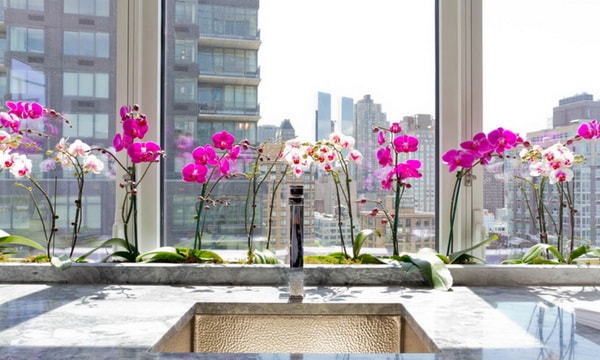 In this article we will not talk about the care of orchids or micho less, because the idea is to share ideas for those who are thinking of decorating with this beautiful plant. If you are wondering how to decorate with orchids, the good news is that there are many possibilities.
Decorate the room with orchids
And yes, it is a plant that radiates elegance, especially when it flowers, so it is very suitable for decorating rooms or livings. Where to put your orchids? We could say that placing them on a coffee table is the best option.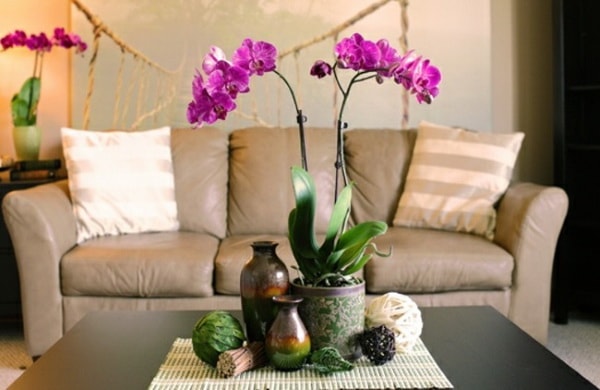 Another very interesting option to decorate with orchids is to place them on any sideboard or furniture that you have in the room. Maybe next to a lamp, in front of a painting. The truth is that these plants do not take up much visual space, so they can perfectly be next to a work of art.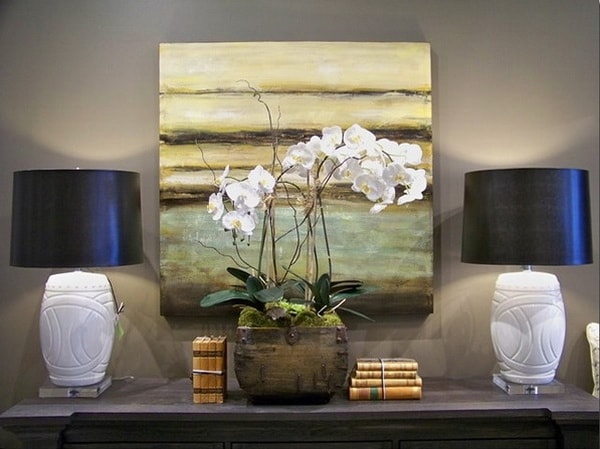 Orchids in dining rooms
Like the room, the dining room is one of the spaces in which, generally, more time is spent, even where we usually receive visitors. The indoor plants in dining rooms look great. If you get good pots, you could put them on the table. Depending on the size of the table it is very likely that you should remove them at mealtime.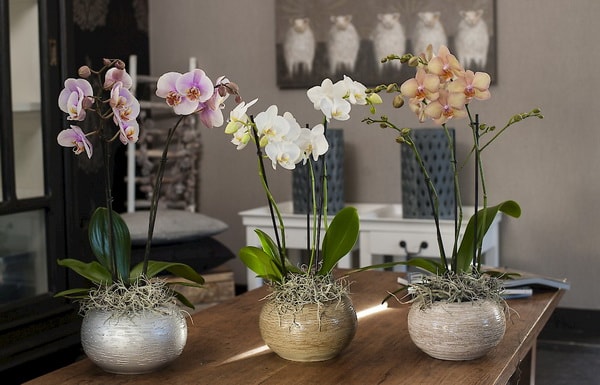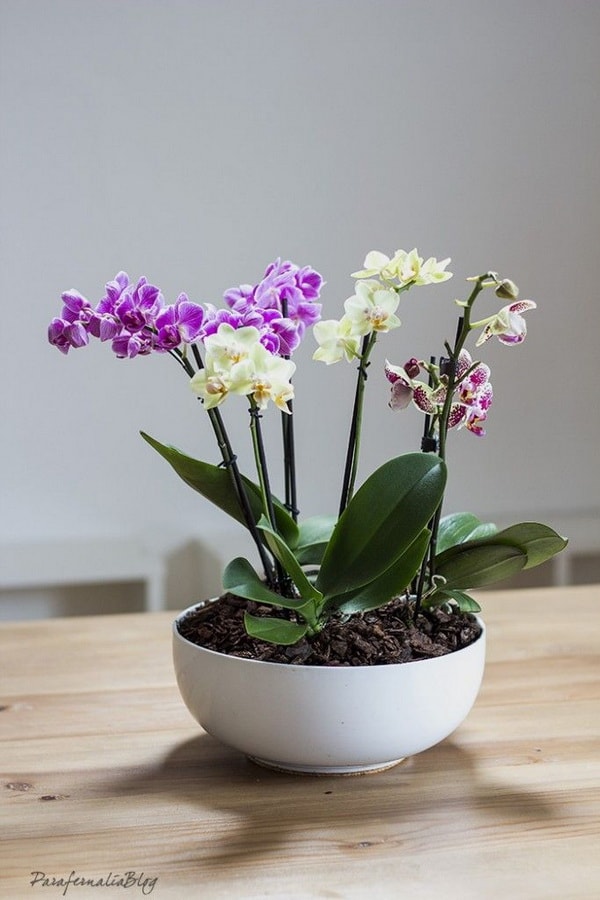 Decorate with orchids: also in bedrooms
Those who love plants to decorate interiors will know what we are talking about when we say that you can also use orchids in bedroom decoration. Either on a bedside table or on the desk if you have a work area. As you can see in the following images, wherever they are they will look very nice.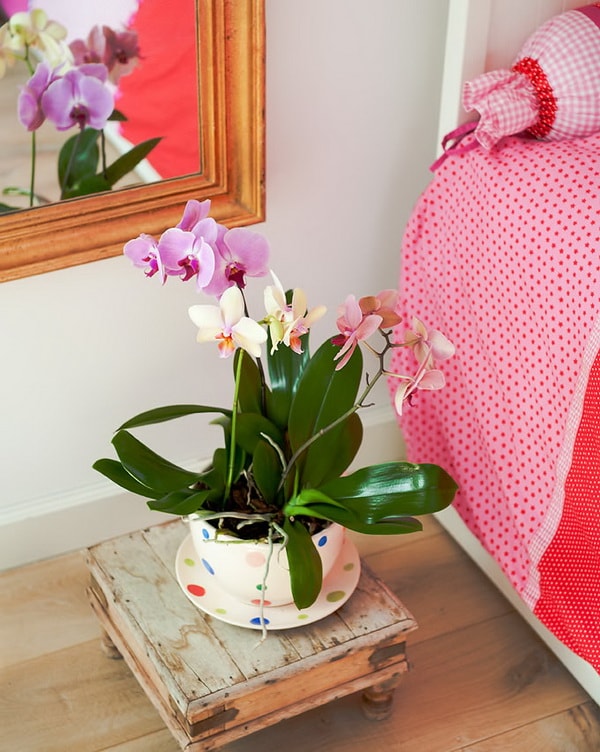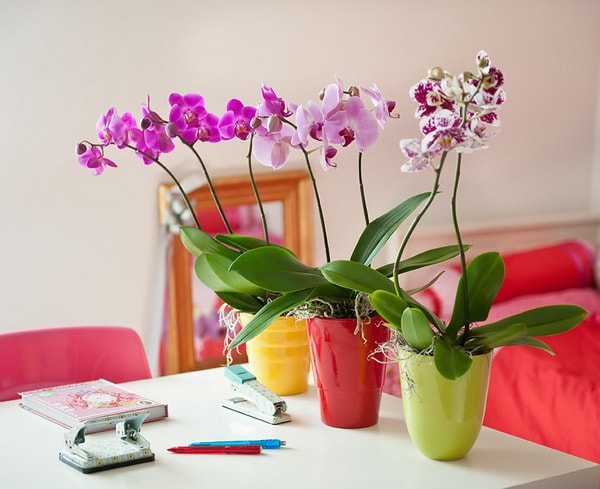 Decorar la cocina con orquídeas
Si sigues buscando ideas para decorar con orquídeas, aquí tienes más. La cocina es otro buen lugar para colocar estas plantas. Una buena idea es ponerlas junto a una ventana, aunque sabemos que esto no es posible en todos los casos.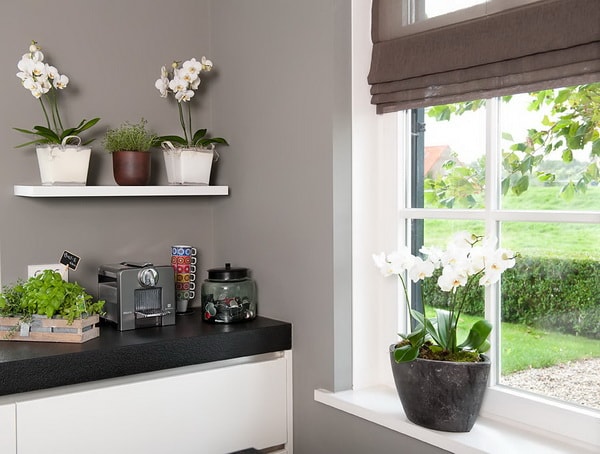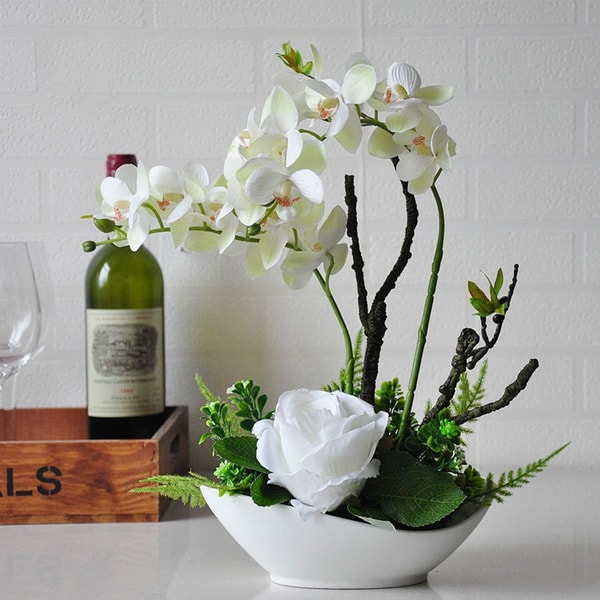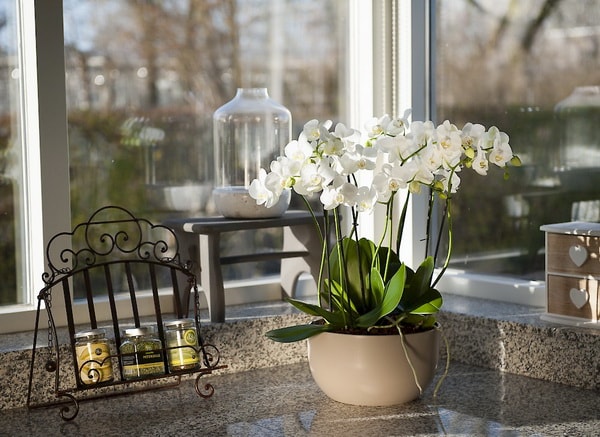 Orchids in bathrooms
And for those who like plants to decorate bathrooms, they will love the idea of decorating the bathroom with orchids. One thing we have not talked about so far is that you can play with colors a bit. If you plan to buy orchids in a nursery or house specializing in plants, make sure what color your flowers will be. If it is a bathroom with lots of wood, maybe the pink or red orchids are an excellent alternative. On the other hand, if your bathroom is white, maybe white orchids will come better. Or not, maybe you like the idea of getting contrast between the flowers and the color of the bathroom.